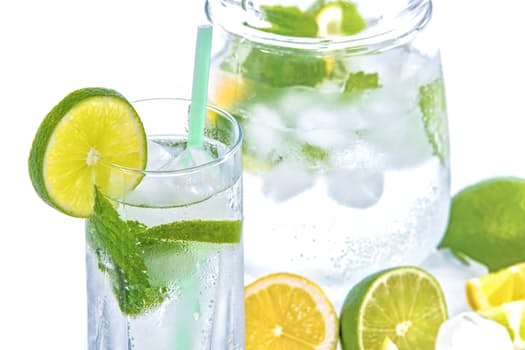 20 Apr

Plastic water bottles–Use them or lose them?

When I began my health journey a few years ago, I had to make a lot of changes. I always tried to care for my health, but the confluence of weight gain and mounting symptoms made me take health seriously around 2008. I went on an elimination diet and soon discovered I had many things besides wheat and dairy to eliminate. And one of those things was using water bottles.

I knew how important it is to stay hydrated. So I bought cases of water bottles. I drank them and I gave them to my children. I thought I was doing us all a favor. But now I know differently. The plastic in water bottles contains BPA, a chemical that is known as an endocrine disruptor. This chemical leaches into the water in the bottle.

The endocrine system is your hormonal system. If you look feminine, blame your hormones. If you look masculine, hormones are also the cause. That's fine unless you are a feminine looking man or a woman with a mustache or monthly complaints. And, one of the most dreaded side effects of a disrupted endocrine system is weight gain, for men and women. BPA could be the chemical to blame for disrupted hormone processes in your body.

Some plastic bottles are BPA-free. That is not as good as it sounds, because plastic is made of many chemicals, and more than one could be an endocrine disruptor. Alternatives to plastic that may work better with your hormones are stainless steel and glass. Those kinds of water bottles are reusable, and reusing is good for the environment. Also consider ditching your plastic containers for leftovers. Try glass jars for storing food in your fridge or pantry.

Now I keep stainless steel refillable water bottles handy. I fill them from my Aqua Tru reverse osmosis water filter. I bought quart size and 4 ounce size mason jars, both with wide mouths so that the lids are interchangeable. I reuse glass almond butter jars for a medium size jar. I admit I still have some plastic in my kitchen, but I don't use any with heat, especially in the microwave, as that encourages even more leaching of chemicals.

So stay hydrated and don't undermine your efforts to maintain a healthy weight. Drink plenty of water out of endocrine-friendly bottles and glasses.

Dr. Hyman: Get These Toxins Out of Your House

Chris Kresser: What the Plastics Industry Doesn't Want You to Know

Disclaimer: This website is for information purposes only. By providing the information contained herein we are not diagnosing, treating, curing, mitigating, or preventing any type of disease or medical condition. Before beginning any type of natural, integrative or conventional treatment regimen, it is advisable to seek the advice of a licensed healthcare professional.