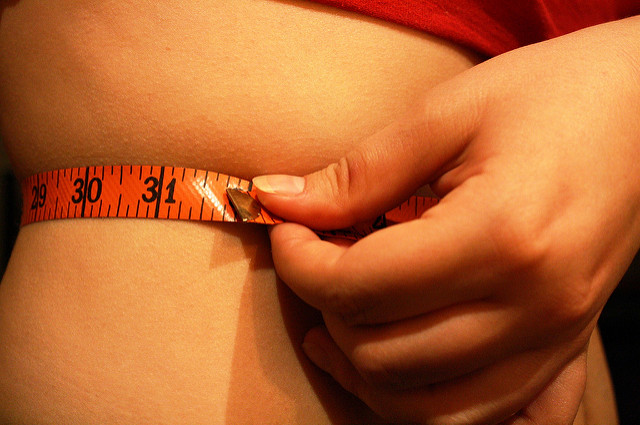 06 Apr

Scale vs. tape measure: Gauging fat loss

Have you ever gone on a program to get in shape where you dieted and worked out and still didn't lose weight? How frustrating. But, did your clothes fit better and did you feel better? Note that muscle weighs more than fat. So, maybe you were progressing even though the scale didn't make you think so.

This is why I like the tape measure better than the scale for gauging fat loss. You can use a tape measure to check your waist size. When your waist is large (over 35" for women, 40" for men), and your belly protrudes, you are probably storing fat around your middle. This fat is associated with inflammation, and inflammation leads to heart disease, diabetes, Alzheimer's, cancer, and many other dread diseases.

Waist size is a great signal for you to monitor your habits. Your waist can increase after a night of too little sleep. Your waist can increase the day after eating lots of processed food. A period of stress can be reflected in a gain in the waist. Try measuring your waist in the mornings, preferably after a bowel movement. As the number on the tape measure rises, you can respond by going to bed nice and early, focusing on eating quality real food that day, or finding a way to calm yourself, like meditating.

Save the scale for an occasional check on your weight, but you might try relying on the tape measure to really support your health and fat loss.
Resources:
Calculate your waist circumference
Disclaimer: This website is for information purposes only. By providing the information contained herein we are not diagnosing, treating, curing, mitigating, or preventing any type of disease or medical condition. Before beginning any type of natural, integrative or conventional treatment regimen, it is advisable to seek the advice of a licensed healthcare professional.