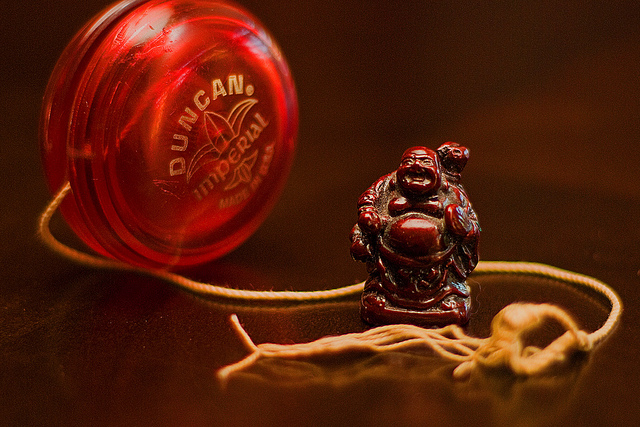 30 Mar

Yo-yo dieting–Help!

Everyone can lose weight. You've probably done it hundreds of time. Of course, the real problem is keeping it off. So many times a person diets for some time, loses some weight, goes back to normal eating, and, boom! The weight is back on and even more. What an unfair reward for your hard work. Why does this happen?

The reason this happens is that you damaged your metabolism by dieting. When you restrict calories, as what a typical diet does, your body reacts by slowing down. For all your body knows, you are in a famine and your body is going to protect you through it by slowing down so you need less food. What a favor! So as you go back to eating normally, your body needs less than before, so even on a severely restricted diet, you will gain weight. Your body is protecting you from the next famine.

This is why restricting calories doesn't work. Instead, try spacing out the time between meals. Let your body burn its fat stores instead of burning up the calories you just ate. Now your body thinks you are on your way to hunt or gather, so patiently helps you have the energy and focus on doing that. That's a favor you will like from your body. So gradually try spacing out meals and skipping snacks. Take time to adjust to eating less often. Don't stress your body and confuse it into any more unwanted favors!
Resources:
The Obesity Code by Jason Fung
Disclaimer: This website is for information purposes only. By providing the information contained herein we are not diagnosing, treating, curing, mitigating, or preventing any type of disease or medical condition. Before beginning any type of natural, integrative or conventional treatment regimen, it is advisable to seek the advice of a licensed healthcare professional.